Navantia marks a new model of sustainability with the digital twin
Madrid, November 4th, 2021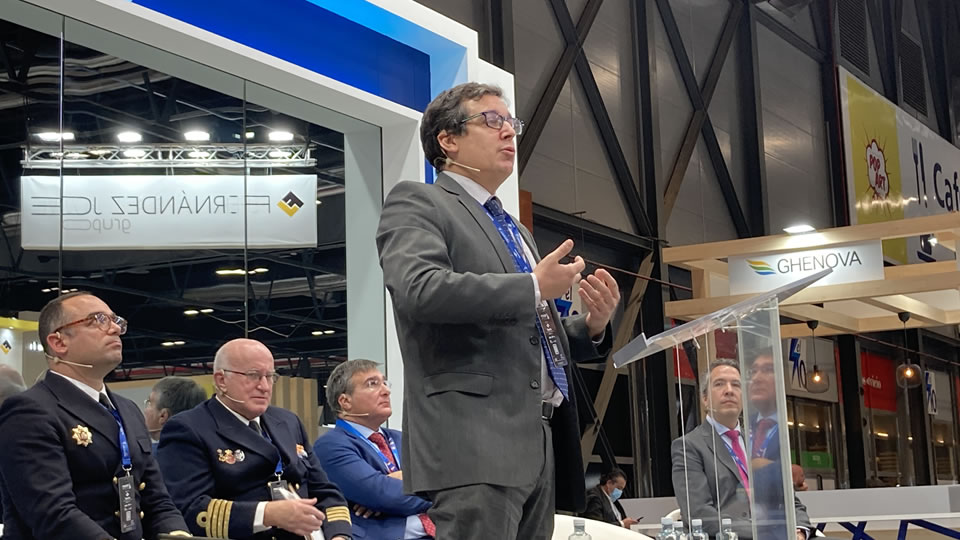 The commercial manager of Navantia Services, José Manuel Mondéjar, explained this afternoon, at a round table on the digital twin, the advantages that the new digital twin on which Navantia is working, based on in predictive capabilities, asset management and mission availability.
José Manuel Mondéjar explained that the new logistics 4.0, under the developments in which Navantia is immersed, will allow, among other things, that assistance can be carried out remotely, reducing costs and response times. 3D printing on board for the generation of critical spare parts during the mission and Smart Crew for the management of tasks and personnel on the ship.
In addition, thanks to the "Zero Maintenance" concept, Navantia will free its vessels from up to 91% of routine tasks on board in a 90-day mission.
It has ended by presenting the center of excellence for digital twins, located in Ferrol.
In question time, Mondéjar highlighted Navantia's driving effect towards a digital industry, by involving the entire supply chain in the digital twin project.