Navantia and Telefónica Tech present their collaboration in cybersecurity and cyberdefense
Madrid, November 4th, 2021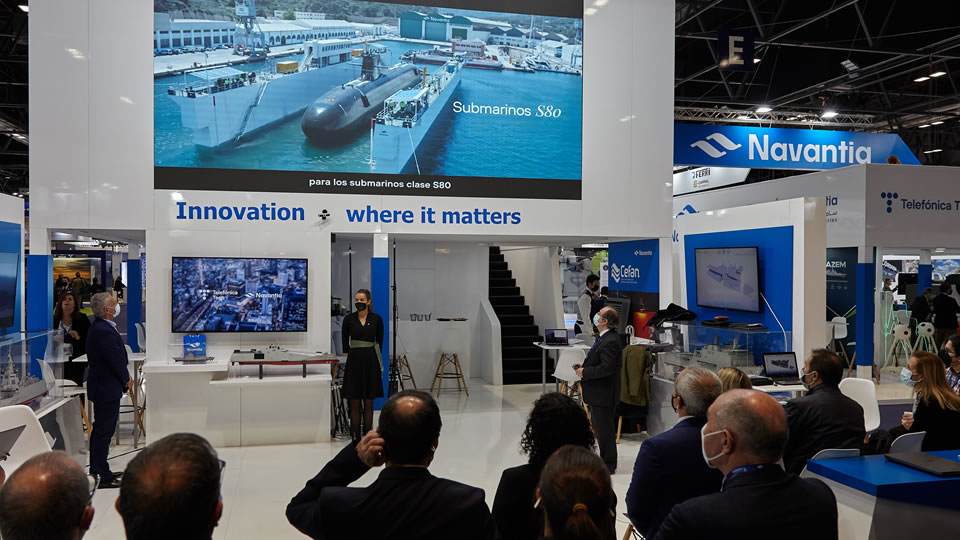 Telefónica Tech and Navantia have presented their collaboration at FEINDEF to offer cutting-edge solutions in cybersecurity and cyber defense, a joint commitment that will materialize in the S-80 submarine and the F-110 frigate, along with other national and international initiatives.
In addition, Telefónica and Navantia will work together to address challenges related to Industry 4.0, the infrastructure for the digital cloud platform, 5G technology and other related R & D & I projects.
The alliance was presented by the commercial director of Navantia Systems, Alfonso Cardona, and the commercial director of Telefónica Tech, Miguel Ángel López Arjona.
Cybersecurity requirements have increased exponentially in recent times, it is a qualitative change ", said Alfonso Cardona, who stressed that Navantia's vision is to establish alliances with leading actors in each field. "We want to be able to develop R&D projects and new products and services for the national and international market."
"Navantia is a strategic partner; this is an alliance to build advanced security solutions in the defense and naval field between two companies that have innovation as a common DNA ", added Miguel Ángel López Arjona.