Navantia and the Navy, "indissoluble" collaboration to face the challenges of the future
Madrid, November 4th, 2021
The Admiral Chief of Staff of the Navy, Admiral General Antonio Martorell Lacave, visited the Navantia stand at FEINDEF this Thursday, where he was received by the president of the company, Ricardo Domínguez.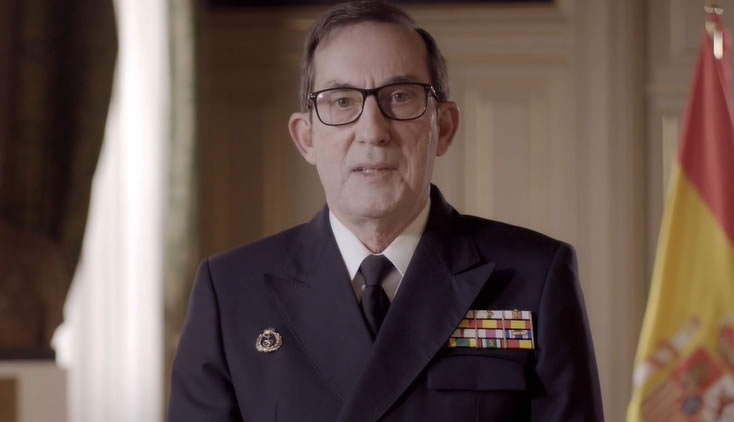 In a brief event held at the stand, Navantia and the Navy have valued their close collaboration with the aim of providing the Naval Force with technologically advanced means capable of defending the interests of the country from the sea.
The president of Navantia wanted to publicly thank the Navy for supporting the company. "For us this union is fundamental, it is indissoluble and it is a successful union," said Ricardo Domínguez. As examples of the collaboration, he has highlighted the export programs of Navantia, where the support of the Navy as a reference user is essential; or training the crews of the Saudi Navy.
"The Navy that we have today is the product of that indissoluble relationship between the Navy and Navantia", highlighted the AJEMA, which has emphasized the success represented by having gone from using foreign designs to "designing, building and exporting", with the The added value that represents, for potential customers, that the Navy uses these products.
The event included the screening of a short video in which the Navy and Navantia have reaffirmed their commitment to a common future based on innovation, excellence and mutual trust.
You can see it at https://vimeo.com/641445574/ea0da46fd2