Navantia takes part in a round table on the European Patrol Corvette
Madrid, November 4th, 2021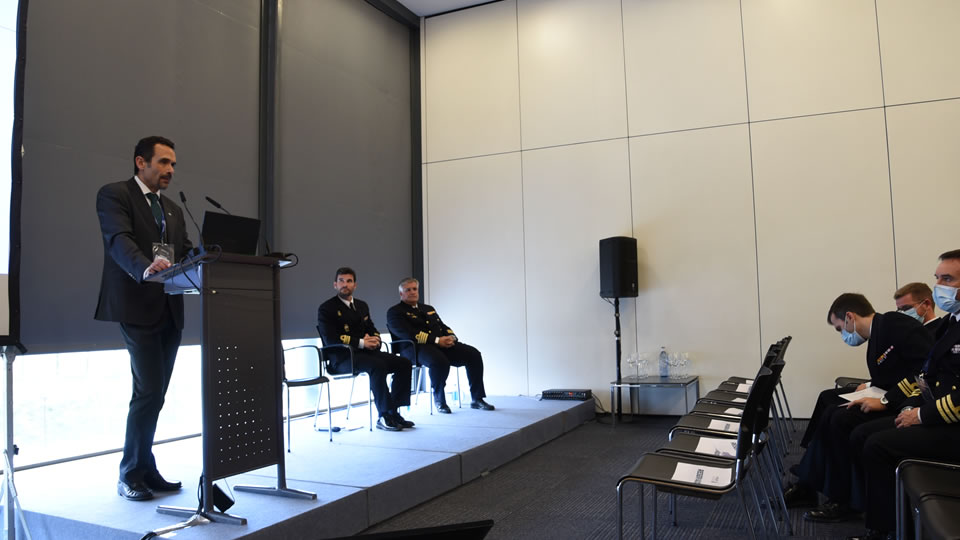 Javier López San Román, in charge of European Research and Technological Development Projects at Navantia, said today at a round table on the European Patrol Corvette (EPC), that this project is the embryo of future naval alliances in Europe.
During his presentation, he highlighted the collaborative nature of this project in which Navantia participates together with other representatives of the European naval industry such as Naval Group, Fincantieri and Naviris, the joint venture between the French and Italian shipyards. The project, financed by the European Defense Fund, will incorporate the technological innovations developed in Europe to give rise in 2,027 to a ship that will be sustainable, modular, flexible, digital and configurable.
San Román explained that the most advanced technologies are currently being identified, which will constitute the technological briks that will be incorporated into the design. It also works to maximize standardization, modularity and flexibility.
For his part, the head of the capabilities definition section of the Navy General Staff's plans division, Captain Joaquín Ruiz Escagedo, has specified that the EPC will be the most ambitious PESCO project and that it will mark a change in the Navy's project management paradigm, since the requirements will be defined by consensus among the participating European countries and no longer unilaterally.
He explained that the national concept of the EPC will be a maritime protection vessel, similar in size to the BAM, with ocean capabilities, which will be able to face hybrid threats, state and non-state, with anti-mine measures, which will carry a helicopter and unmanned units. , and will be able to act against cyber threats and in low intensity scenarios. The new ship will replace the Serviola class of patrol boats and the corvettes of the Infanta Elena and Infanta Cristina class of the Discovered class.