Navantia participates with the presentation "The maritime domain" in a round table on remotely manned systems in Defense
Madrid, November 4th, 2021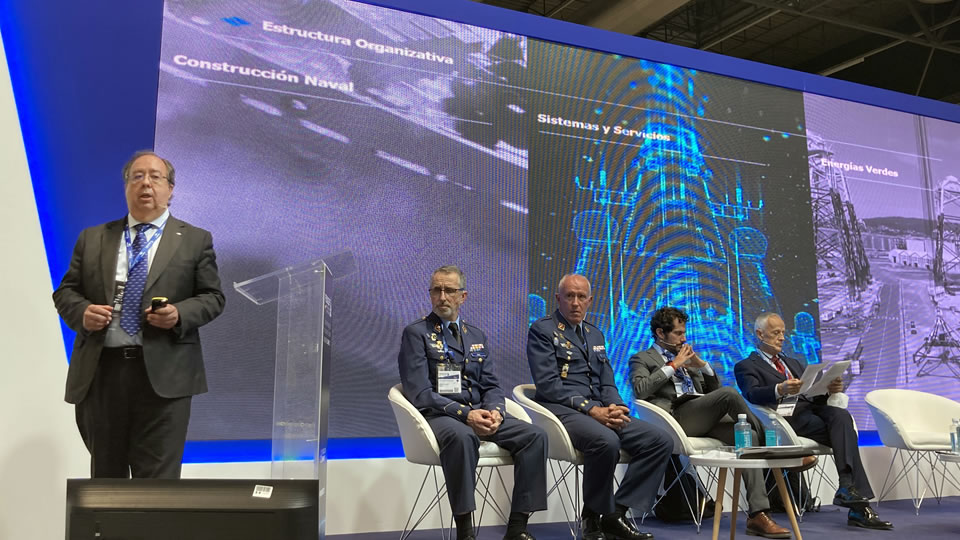 Alfonso Cardona, Commercial Director of Systems, has participated in the round table entitled "The growing role of remotely manned systems in Defense", where he highlighted how new technologies have promoted the prominence of this type of systems in operational missions.
Alfonso, under the title "The maritime domain" has started by briefly explaining the new organization in Navantia and the Systems Business Unit. Next, he has exposed the developments (since 2008) of the enabling technologies that have allowed Navantia to have the first USV in service in Spain, the Vendaval, currently operating in the port of Ceuta since 2019.
It is a boat capable of carrying out a multitude of missions in a totally autonomous way (rescue at sea, environmental protection, security, port work, etc.) and has the greatest advances in technology in this type of boat, in which Navantia has put its experience acquired in projects that it has been integrating for years in the construction of its ships, such as the Integrated Platform Control System, Command and Control System, Navigation Systems, dynamic positioning, etc.
The exhibition ended with a vision of future opportunities, such as the destruction of mines, and a video of the participation of the USV Vendaval in the REPMUS exercises in Portugal, last September.
The round table was moderated by retired Brigadier General Alberto Corres Zubeldia, and included the participation of Colonel Manuel Aroca Corbalán, speaking about the RPAS program; Colonel Luis Fernando García-Mauriño, on remotely manned systems in operations; Juan Ignacio del Valle, on European R + D + i programs; and Pablo Melero, on the present and future of UAS at Airbus.